Why Is Brainol™ The #1 Choice For Brain Boosting?
Read this important information below to discover how Brainol™ can improve memory, sharpen focus, enhance mental performance, boost energy and increase cognitive abilities.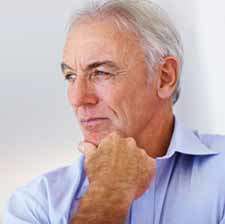 Brainol™ is known as the ultimate, 100% natural cognitive energy enhancing brain nootropic today. Thousands of our customers are thrilled how they have increased their productivity and efficiency, regained drive and motivation and increased mental clarity and function, since taking Brainol™. In fact, they're so happy that they told us they'll never buy any of the 'worthless alternatives' ever again. Here's why:
You see, most brain supplements contain only a few key ingredients important for brain health and cognitive optimization. Which is why the 'alternatives' that are out there might provide a little improvement - but for maximum cognitive development and enhancement, you deserve the very best blend of ingredients available, all in one incredible supplement. Isn't it time you had the absolute top brain boosting 100% natural ingredients for 'ultimate optimization'?
Most alternative nootropics have less than top-notch purity, and are packaged using obscure ingredients that bear no real connection to brain optimization and cognitive enhancement. Only Brainol™ has it all. Brainol™ was developed to adhere to the strictest quality standards and contain more bioavailability and effective ingredients than any other product, hands down. Which is why people are calling it the 'Ultimate Brain Food'.
Brainol's™ proprietary formula utilizes extensively researched ingredients that are at the top of their respective health goals in terms of quality standards, scientific research, and purity. We recommend comparing the ingredients in Brainol™ with the competition. We are confident that you will not find a better brain boosting supplement on the market.
Brainol™ Follows the Highest Quality Standards

Brainol™ contains clinically tested ingredients that meet the strength and purity guidelines of the USP/NF (United States Pharmacopeia–National Formulary) . Brainol™ is manufactured in the United States in an FDA registered laboratory that exceeds industry standards. Our manufacturing facility is GMP-certified and abides by the strictest FDA recommendations.
Brainol™ is the Best Brain Boosting Supplement on the Market
Enhance Mental Performance
Work more efficiently and achieve more
Sharpen Focus And Clarity
Increase 'cognitive energy' to remain alert and motivated
Provide Fuel For Your Body And Mind
Boost energy levels and activity
Improve Memory and Mental Capacity
Promote enhanced learning opportunities
Strengthen And Support Brain Development
Decrease stress and prevent mental decline
100% Risk-Free Results.
Feel confident and secure with our 100% money-back guarantee
Brainol™ Gets to the Root of How to Optimize the Brain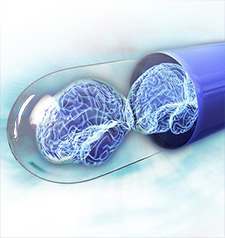 Brain boosting supplements, often called smart or nootropic drugs are designed to help keep you mentally alert throughout busy days. Students have used these 'smart drugs' for many years to help them stay awake for long hours to complete projects and remain focused and motivated. Usage has extended for treatments for ADHD and ADD to increase focus and memory because of their stimulant effect of the brain. So, it's not surprising that in today's busy world, and the need to achieve and succeed has seen many individuals turn to these nootropics to enhance mental functioning and optimize brain cognition. They work on the chemistry of the brain to keep it healthy and balanced allowing the users to think more clearly and learn more effectively.
For these reasons, it's crucial to take a daily brain health supplement. So to maximize productivity, improve memory, focus and concentration for the ultimate in brain optimization.
Brainol™ stands above other solutions providing the ultimate blend of ingredients which have been clinically proven effective. Brainol is a painless, risk-free alternative to prescription drugs and the many negative effects they're known for. It's a unique, maximum strength, proprietary blend of ingredients specially formulated to optimize brain cognition and function placing you at the top of your game!.
Brainol™ is Recommended by Doctors and Medical Scientists:
What Do Brainol™'s Customers Have to Say?
All testimonials reflect the range of typical results that our customers experience.
Comment by: Emma F.
Usually, in the mornings, I drink coffee and chill for at least half an hour before I drag myself off the couch and start my day. I ordered Brainol and started taking one pill with water, first thing in the morning. Surprisingly, it started working pretty fast and really gave me a kick to get my day started. I did not stop my morning coffee. I didn't get any unwanted jitters thankfully, I think because its all natural. I'm very happy with this product, I feel motivated and have more energy....I wish I would have had them during mid terms!!!!!
Comment by: Mark B.
I work shifts, and have a young family. Some days, my head was a foggy mess and I was finding it really hard to concentrate. I needed something to help me otherwise I felt that my whole world was going to collapse. My wife searched the internet for me and found this supplement. Because it is all natural, I was comfortable taking it. It has made a massive difference and lasts throughout my whole day. I even have energy when I get home, much to my wife's happiness. I would definitely recommend Brainol - It Works!! Five Stars!
Comment by: Joe H.
This nootropic is a great product. I used to be so bad in class and could hardly concentrate. Brainol keeps me sharp , focused and alert. I am no longer falling asleep in class and have managed to stay on top of my assignments. The capsules are easy to take and I have not had any side effects. Thank you!!
Comment by: Dan F.
Brainol actually works. I have tried many many many supplements over the years, with little to no effect. It's hard to find a pill that provides a feeling of alertness and increased focus without the jitters from excessive caffeine or stimulants. I've found Brainol to work very well for what I need it for. I never get enough sleep and I'm always so lethargic in the mornings. Coffee does help me but too much makes me shaky. I do like the all natural ingredients and the fact that they are clinically based. One great thing I noticed is that it doesn't stop me sleeping at night time (I take it in the morning). I'm very happy with this. A decent price also.
Comment by: Bradley C.
This is truly amazing! It really works! My career has taken off ten fold, with promotion and salary increase. I'm finally living my dream life and it feels AMAZING!
Comment by: Pauline D.
I love the fact Brainol is all natural and that it works! I have no side effects at all. This supplement suits me...I've stopped writing list after list, my memory is so much better. Brainol is worth every dime, it has helped me stay much more focused during the day. I have even started doing crosswords which I have never done before in my life! I like the feeling of being more 'wide awake'! Thank you!
Comment by: Ray S.
I love this stuff. I'm impressed with how sharp and focused I felt even after the first day. I use it daily and I'm happy with the results. They offer some great package deals that make it work out much cheaper per bottle. I am very happy taking this daily, it makes a difference.
Comment by: Jason S.
I am one of the most forgetful people you will ever meet. Just started taking this, today being day 5. I noticed a difference on the first day. I took it first thing in the morning and felt VERY focused on my work and got loads done. I am happily AMAZED at the level of focus and concentration I feel. No jitters whatsoever. It feels natural. It lasts me the day and doesnt stop me sleeping. I think the price is hard to beat considering other "focus" concentration products charge upwards of $50 a bottle. If I continue to get results like this, I will keep purchasing.
Comment by: Martin G.
This has all the amazing ingredients that I would expect from the ultimate nootropic supplement....and it works - INCREDIBLY WELL. One pill is much easier than five pills! What a difference this has had on my life!