Why Choose Brainol™ for Optimizing Cognitive Energy?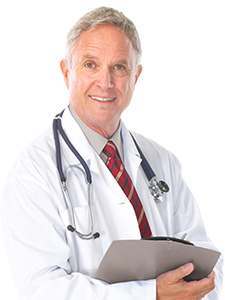 Brainol™ is both doctor formulated and endorsed. Brainol™ is an innovative, multi-action formula that works like no other. Most other 'nootropics' only provide a few of the clinically proven key ingredients for optimizing cognitive energy. Only Brainol™ provides both powerful energy composites to fuel the body and mind PLUS powerful stimulants to provide incredible energy utilizing ingredients proven effective in clinical studies. Due to our firm understanding of nootropics we have been able to create a complete balanced supplement that is ahead of its time. Brainol™ is uniquely formulated to help you achieve amazing results - optimize cognitive energy, improve memory, sharpen focus, increase mental clarity and endurance.
Whether you are a busy mom, a student in the middle of exams or a high flying executive, Brainol™ can make the world of difference to your day. By helping you focus hard on tasks and ignore distractions you will achieve much more for much longer. The incredible energy boost will make sure that you are at your peak performance throughout the whole day. Brainol™ 'wakes up' your brain ensuring you stay focused, feel great, have increased energy and achieve like never before. Brainol™ is a healthy lifestyle choice for people who want to succeed and be at the top of their game.

Brainol™ is produced in the United States in an FDA registered laboratory that exceeds industry standards. Our manufacturing facility is GMP certified and abides by the highest FDA guidelines. Each ingredient was carefully selected based on clinical data supporting its effectiveness.
Why is Brainol™ the #1 Brain Fuel?
Brainol™ is a revolutionary unique product, specially formulated to optimize cognitive energy, improve memory, sharpen focus, increase mental clarity and endurance.
Brainol™ is the only product to contain a dual action fuel and energize combination for the ultimate cognitive energy boost.
Brainol™ is doctor-formulated and recommended - each ingredient was hand-picked, based on clinical data and scientific studies.
Brainol™ contains clinically tested ingredients that conform to the strength & purity recommendations of the US Pharmacopeia–National Formulary.
Brainol™ is manufactured in an FDA registered, GMP certified laboratory that meets and exceeds the strictest manufacturing guidelines.
Brainol™ Is The Most Effective 'Brain Booster' Available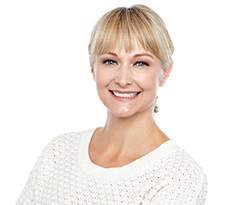 Are you one of the many people searching for a natural solution to help you achieve more and reach your personal goals? To have more energy and be more focused? To increase mental clarity and endurance? These days, more and more people are turning to a natural solution over prescription drugs. Prescription drugs can lead to unwanted health risks, increased cholesterol, and even cause weight gain.
Brainol™ provides crucial ingredients to fuel and energize your brain to optimize cognitive energy and reach new heights. The key ingredients in Brainol™ have been found, to increase mental clarity, improve memory, sharpen focus and enhance endurance.
Brainol™ Naturally Delivers Success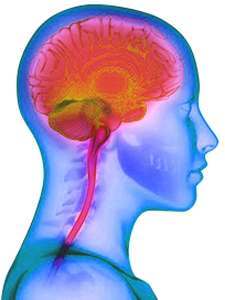 Brainol™ stands above other products on the market, effectively providing the ultimate in brain boosting capabilities in an all natural way. Most nootropics 'stack' only several key ingredients for optimizing brain cognition and many use caffeine, which has been proven in large doses, not to be healthy long term. Some supplements may show a small improvement, however, some people may be tempted to take more to get an even bigger boost. It's good for the company, but bad for the consumer. This is especially problematic, as many nootropics can actually be harmful when used excessively.
We live in an extremely demanding world with most of us having to juggle many elements during our busy days. Many overachievers have turned to prescription medications to keep up with these daily pressures but they can be potentially very harmful. There is a new age of individuals who accept that cognitive enhancers are an important tool for success and there are many different reasons why people would benefit from using them. Nootropic stacking is a science that, when based on clinically proven results, can provide increase energy and focus like never before.
Brainol™ offers a maximum strength NATURAL solution, providing a boost from dual angles - fuel and energize. When a capsule is taken, the powerful ingredients travel through your blood to maintain optimal vitamin, mineral and nutrient levels without any unwanted side effects. The ingredients are active all day, giving your brain the fuel it needs work smarter, longer and achieve more. Why deal with ineffective products and old-fashioned nostrums, when Brainol™'s ingredients can guarantee the results you want
If you are going to do just one thing to get ahead and succeed, this is it! And with a 100% money-back guarantee you have nothing to lose, except achieving your goals!!
No-Risk Guarantee / Discreet Shipping / Great Customer Service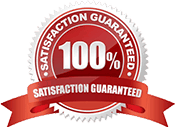 Money-Back Guarantee
60-Day 100% Money-Back Guarantee .
Discreet Packaging
We understand your need for privacy!
Same-Day Shipping
Ships out the same day as ordered (express delivery also available)
Excellent Customer Service
Quality and caring customer service professionals